Contractor Procurement: Going Global?
Contractor Procurement: Going Global?
Managing a global contractor program in an asset-intensive industry comes with a high degree of complexity and is regularly impacted by outside forces that affect how business is conducted. Some of the unique forces that shape and create changes in global asset-intensive contractor programs, such as those in Oil & Gas, Chemicals, Automotive, and Aerospace, are:
Operational & project changes resulting from environmental impacts
Local & Federal regulatory changes
Material & equipment scarcity/changes in availability
Mateial, equipment, and contractor price volatility
Local and federal political influences shaping business operations and project scope
Constant project expansions and cuts from the above factors
For asset-intensive companies that operate at a global scale, these outside forces are significantly amplified in their complexity as regulations, prices, environmental factors, and politics vary from region to region. As companies in these industries are looking to gain more visibility and improved oversight to their contractor engagements on a global scale, how can they navigate the amplified complexity with a Contractor Management Software?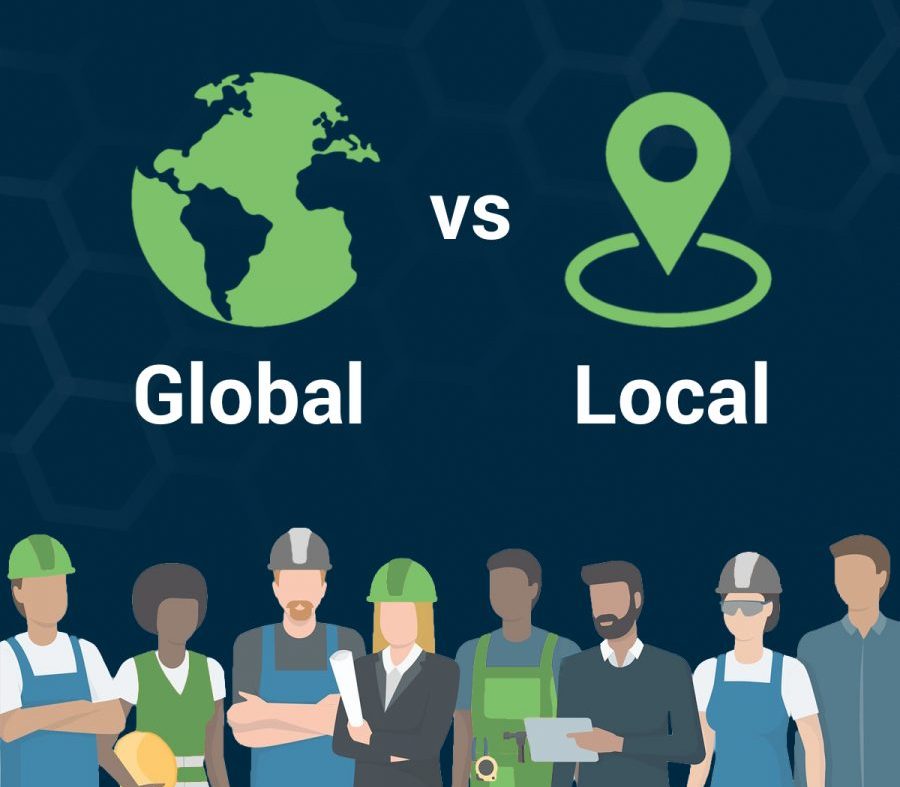 Should asset-intensive companies opt for several regionally-based Contractor Management Solutions and integrate them into an ecosystem, or go for a global software solution?
When it comes to running a successful global contractor management strategy, having a software solution that is capable of supporting vastly different regional process is a necessity. In the following areas we have seen superior coverage from a global solution as opposed to a network of regional solutions:
Ability to handle large volumes of work & maintenance orders with differing formats
Support for multiple types of rate structures (unit rates, skill rates, etc.)
Ability to quickly and easily modify pricing and pricing structures in contractor catalogs
Ability to create region-specific forms/approval flows
Management of multiple pay structures (T&M, milestone, catalog pricing, etc.) on a single order
Visibility and auto-calculation of rates for large equipment rentals, such as scaffolding
Comprehensive project and budget planning
Ability to manage schedules and time, with large amount of time exceptions
Billing processes that cater to a wide degree of supplier sizes and engagement levels
Ease of billing for large amount of small and infrequently engaged contractor companies
Choosing a single software solution provides more coverage than an ecosystem of software solutions catering to individual regional needs.
Why is this?
An ecosystem of regionally based contractor management software solutions can provide a high degree of regional process coverage and customization.
At the same time, it is often incredibly difficult to integrate a network of regionally-based software in a meaningful way – data across regional systems usually doesn't align, processes are so customized that contractor visibility often isn't any stronger than it was prior to the ecosystem, and oversight of contractors usually isn't any easier due to the software differences. It is for these reasons that we recommend choosing the global solution, AES/32.
Schedule a demo today to find out more about the comprehensive AES/32 platform.
Tired Of The Lack Of Transparency In Your External Spend?
Keep your business running smoothly with transparent labour and service procurement.
Simplify all tasks related to the management of the external workforce.