How to Approach an Asset-Intensive External Workforce Program


In part 1 of this blog series, we looked at a commonly utilized solution, the contingent-centric Vendor Management Solution (VMS) and explored why it may not be the best primary solution for asset intensive industries looking for holistic external workforce management.


We explored how asset-intensive companies often have much of their external labour from complex service contracts as opposed to staff augmentation, and how the relationship management is often centered on the supplier instead of the individual worker as a result. Without this understanding, many asset-intensive companies have run into frustration by deploying a Vendor Management Solution (VMS) to gain visibility and control over most of the external labour, only to find that their processes and supplier relationships are not able to be supported well with the necessary level of service complexity.


Given that most of the external labour in the asset intensive industries is often concentrated within complex contract services, the primary software should cater to this group. Additional external workforce software, such as a VMS or freelance management tool, should then be incorporated into an external workforce software ecosystem if the primary software is not able to cater to these groups with a reasonable amount of coverage.


In this post we are going to be building on this idea by exploring how to approach building a holistic external workforce program in an asset-intensive industry. From there we will take a deeper dive into NHD's AES/32 software solution and explore how it can be the perfect primary solution to support your holistic external workforce program.


How to Approach Starting a Holistic External Workforce Program
There are three major steps to jump start building a holistic external workforce program in an asset-intensive industry. The first step is to gather intelligence on the 'who, what, where, when, and why' of external engagement. This may sound like an easy task, but in our experience, this is often the hardest component and can even take a large global company years to complete a thorough assessment if the right preparation steps are not conducted.


There are two common approaches to gathering intelligence: one is to send out surveys and go department by department to understand who is being engaged, what they are doing and at what cost, where they are performing the work, when it is being done, and why it is necessary. Some companies will simplify this approach and parse the questions down to survey only who is being engaged and at what cost. The 'where, when, and how' are then addressed once software is in place (or a currently utilized software updated) to digitally view and manage the external workstreams.


The second common approach is to deploy software that targets external workforce management, which is most commonly a VMS, and then direct suppliers to the software and require them to enter their engaged workers into the tool. This method tends to be faster in gathering intelligence on all questions, but if the process is rushed it also comes with a higher risk of inaccurate data to sift through.


Determining which of these approaches, or even a hybrid, works best for your company will largely depend on the degree of visibility and management of external workforces that is already in place. Once you have a grasp on the data regarding the size, scope, and types of workers for your external workforce makeup, the next step is to look at solution offerings that provide process coverage for the biggest group (i.e. complex service contractors, contingent, independents, etc.).


Companies outside of the asset-intensive industries tend to use VMS for this as contingent and non-complex service workers are a major chunk of their controlled external labour. In the asset-intensive space a better option will likely be a Contractor Management Solution, such as NHD's AES/32, to cover complex contract service and high-volume workers that make up the majority.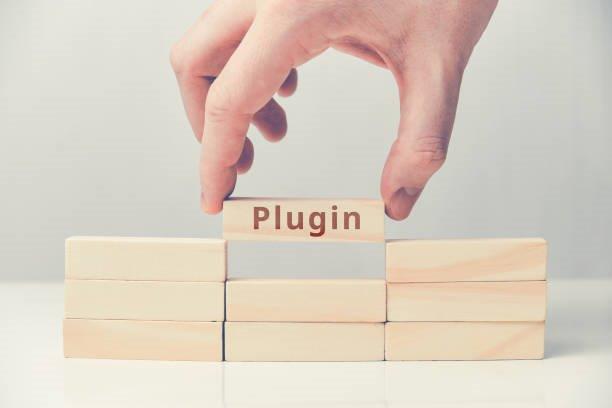 Important considerations while looking for a primary software are recommended below:

What types of external labour do I want included in my holistic workforce program?
Examples: Staff augmentation, freelancers, independent contractors, service workers, etc.
To what degree do I want to track and/or manage each type of external labour?
Example: You may want extensive control over staff augmentation or service workers and visibility over freelancers and independents.
Does the software I am looking at cover the level of control and/or visibility for the bulk of my external workforce?
It is important to note that there is not a single software provider on the market today that provides comprehensive coverage for every type of external worker. The goal is to find software that covers the bulk of the workforce types and processes where you need coverage.

Will I need multiple software solutions to cover comprehensive process coverage for my external workforce management?
This ecosystem approach will largely depend on how much process control you would like over the various types of external workers. The higher the degree of control, the more software solutions you will likely need to engage.
Who are the primary stakeholders that will be using the software for external workforce visibility and/or management?
For this question it is important to determine if there will be groups using the software that are not as familiar with HR/Sourcing/Procurement tools, such as maintenance managers. You will want to find a solution that is user-friendly to the various stakeholders engaged.


Once a software solution is selected, a gap analysis should be conducted with the implementation teams to determine if there are any external work groups that are not able to be tracked or managed through the tool to the degree required by your company. If there are any gaps you should go through the above questions again for the remaining workforce types until solutions are selected for the proper degree of coverage.


An additional question will need to be added to the above list to determine how well the additional software will "plug-in" to the external workforce ecosystem. It is not recommended to select software providers that will need many workarounds to be built to cater to your core software provider. Instead, it is recommended to look for providers that have an ecosystem mindset in their approach to software updates and partnerships. Once the IT landscape is mapped, be it one or many solutions, the next step would be to look at implementation.


Utilizing AES/32 as a Primary Software Solution for External Workforce Management


Asset-intensive industries would benefit greatly from deployment of a Contractor Management Solution as the core of a holistic external workforce program. NHD's global AES/32 platform is a Contractor Management Solution that is specially designed for industries that deal heavily with equipment, materials, and service contractors, making it the perfect solution to act as the heart of an external workforce ecosystem of software in an asset-intensive company.


Complex service contractors within areas such as engineering, maintenance, capital projects, and beyond can be tracked and managed from project planning and sourcing to payment and offboarding. The platform can support and simplify complex billing structures and catalogues, such as the combination of unit rates with milestones, while also allowing complex time tracking rules and exceptions to be managed digitally.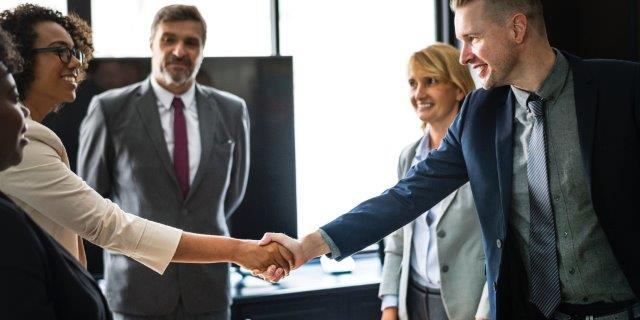 A further major benefit to AES/32 is its ability to manage small and infrequently engaged contractors and suppliers with one-step billing arrangements. This allows a notoriously difficult corner of external workforce management to maintain visibility at the right degree of engagement.


In conclusion
At its core, AES/32 was built to support global complex contractor workstreams, and it is because of this that it has a competitive edge on the market when it comes to holistic external workforce management. Given that AES/32 can provide global coverage and a high degree of customization, this solution can easily act as a hub for other software providers to "plug-in" to for additional external workforce coverage.


Discover more about AES/32 by contacting NHD today or book a demo and discover how you can begin to transform your external workforce management.
About NHD
For over 20 years, NHD has been providing an intelligent, all-in-one solution that bridges the gap between your company and your external workforce in the full source-to-pay cycle.
Discover how our software is transforming contractor management. Contact us today.
Tired Of The Lack Of Transparency In Your External Spend?
Keep your business running smoothly with transparent labour and service procurement.
Simplify all tasks related to the management of the external workforce.